Rent a home through the Makelaars Associatie
Are you looking for a new partly or fully furnished rental home for yourself or for your company's expats? We specialise in rentals for companies wanting to provide housing for their expats.
If you are short on time, we can help you. Rest assured that we will take the stress of finding and renting a property off your hands. We know the market and the prices, we check the necessary details and arrange everything so that nothing is overlooked.
We can take you or your employee through the entire rental procedure and arrange everything for you. Alternatively, you can choose where you want to use our expertise. You may have found the perfect home yourself, for example, but want us to do the negotiations for you and check the rental contract.
With the Makelaars Associatie, you will be in your new rental home quickly and hassle-free!
DO YOU WANT TO KNOW MORE OR MAKE AN APPOINTMENT FOR AN ORIENTAL PURCHASE STATION?
Please feel free to contact one of our advisers: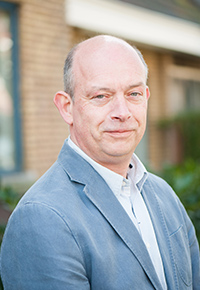 Peter van Duijne
Telephone +31 (0)70 – 352 68 00
Mobile +31 (0)6 - 53 18 66 54
Email p.vanduijne@makas.nl